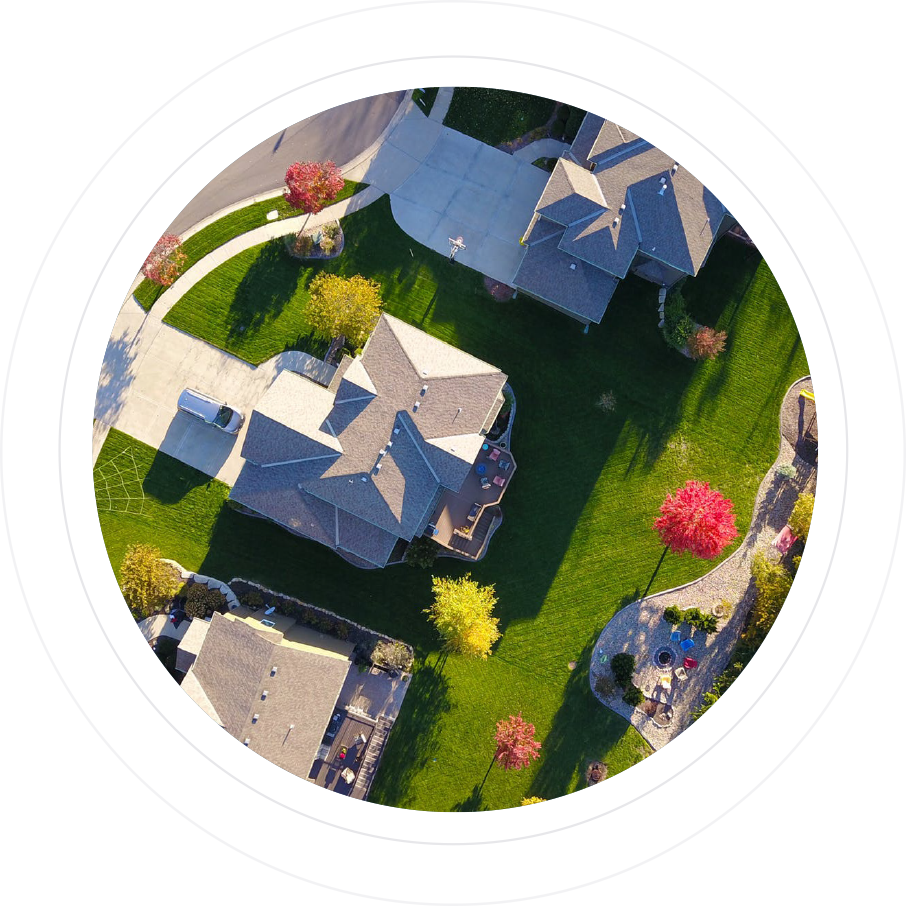 Fast and very easy
application process here
Begin your home loan process today! Our mortgage advisors are standing by.
Request a free personalized rate quote.

I am a first time homebuyer and the process seemed stressful and difficult. With Jason everything was smooth and stress free. He answered every call and didn't mind my dozens of questions. Handled it all and was with us every step of the way. I not only will continue to go to him for any future purchases or refinancing but I will also refer him to everyone I know. His expertise and knowledge is grand and he explains every detail in a way that is easy to understand. Extremely satisfied and grateful for his service.
Daniel C.

To whom it may concern, Jason Carrasquillo is a dedicated hard-working man that Love's his job and people he's one of the best business man we have ever met we thank God for sending us his way he helped us to get our home and we greatly appreciate him for that we will do business with him in the future and will refer him to everyone we know thank you so much JASON CARRASQUILLO we love You?????... The Morgan Family
Mr. & Mrs. Morgan

Happy 2 Lend is the best!!! Jason helped us through every step of the home ownership process. I will definitely use them again in the near future. And I would highly recommend them to EVERYONE that's looking into home ownership.
Juan & Yolanda Shuren

From beginning to end, Jason Carrasquillo was reliable, supporting, professional and amazingly patient. My wife and I will always recommend Harmony Mortgage and its team to anyone and everyone and be thankful for all that they have done for us. We will never forget!
Luis Hugo Canedo

Jason will go the extra mile to gat it done...He has closed a loan for my buyer in 10days, Great Job Jason!!!
Donna Knowles-Lynne (REALTOR)

Thanks to Jason at Harmony Mortgage, we are officially homeowners!! If you are looking for a home, look Jason up! He is amazing!! Thank you, Jason!!
Shannon & Paul P.

Crazy that they say Fast... We closed in 13 days, Friendly... Jason took my calls emails and spent time explaining, Finish.... Well he never seems finished We closed in 13 days it has been 7 months since we closed. Jason came to my husbands sick bed, helped with hurricane preparation. Brought my family a meal when my husband died. He is a mensch.
Cassanda M.

My 1st Home, I am getting married in a month. He closed so Fast!
Mike S.

Donna and Jason was great. I appreciate Harmony Mortgage because Jason came to me and picked up documents. Closed in less than 30 days!
DONALD MILLER

This would change my whole life! Aint nobody in my family ever owned a home! Donna and Jason know what they are doing
S. Burton

This is the fastest we have closed on a house, too. Thanks for all your help in getting us approved for a loan so quickly. We look forward to meeting you and thanking you in person. When and where is the closing going to take place? Is a personal check ok or do we have to bring cash?
Luis S

Jason From Harmony was GREAT, he was very informative and gave me the best advice.
Tara F

Jason , just wanted to thank you for all your hard work on my refinance.. I know you it wasn't easy and took a lot longer than expected but you kept having my back and fighting for me and I'm grateful... I'll miss our daily emails lol thanks Jason I look forward to doing more business with you in the future!!!
Chris H.

I am blessed less than 15 days and closed! Harmony gave me 2% equity to close.
Juan O

Went to 3 lenders, no one had time for me. Cant speak good English! Jason stay and help me for the process. Great Job!
Xian shu Zhang

Jason keep bother me for documents but we closed No one in my family think so. Jason has a tough Job!
Daniel P.

Thank you for the great news. We do appreciate your hard work and the time you have invested,
J & V Woolley

Jason and Donna… What can I say other than thank you both for the incredible effort.
R. Johnson

To Harmony Mortgage Our family is very appreciative to Jason Carrasquillo for their professionalism in obtaining our dream home. They provided personalized attention to specific details which was of great value to us. It made our family feel at ease to know that we are in good hands working with this company. Many thanks again to Jason & Jassa Carrasquillo, we would highly recommend them to our friends and family.
Rose & Joe M.

Dear Jason Carrasquillo, I would like to extend my gratitude and appreciation to you for the excellent job you did acquiring our loan to buy our new home in Satellite Beach. The contract with the seller was accepted on July 10th and with your tireless tenacity you were able to bring us to a closing on our home by August 4th. All I can say is WOW! It was a pleasure to work with you as you kept us updated almost daily with phone calls or emails. It was also exceptionally nice working with someone with your up-beat optimism and your Christian values. You have the upmost integrity and much regard for your clients. Thank you so much for all your hard work. You made this happen!
P. Lindsey

So blessed by Jason, not only did he help me get the house. He prayed with us for peace through the storm!
Rubin R.

Jason is the Best!
Nicole Parker (Realtor)

Jason, thanks for all your help getting the loan. Buying my first house is a very important event in my life, and you just made it possible.
Y. Garcia
Welcome to the site of:
Harmony Mortgage Inc..
We are a full service mortgage company based in Palm Bay, Florida. We specialize in Down Payment Assistance in Palm Bay. We also serve the surrounding cities in Brevard County. Whether you are buying a home or refinancing in any of the zip codes surrounding 32909, we can help you realize your dream of home ownership or save you money when getting your new lower monthly payment.
Refinancing? We can help you with that, too!
We offer a wide range of refinance options, designed to best meet the needs of local borrowers. If you're looking for cash out, or to just get a better rate and term, we can assist you. We offer the following Refinancing Programs:
FHA | VA | USDA | HomePath | Jumbo | Conventional
FHA Streamline | FHA Cash Out | VA Streamline | VA Cash Out | USDA Streamline | Conventional | HELOC | HARP | Jumbo
What makes Harmony Mortgage Inc. unique is that we offer the following niche programs as well: Down Payment Assistance, 1 Percent Down and Eliminate Mortgage Insurance.

Colossians 3:12-14 12. Therefore, as God's chosen people, holy and dearly loved, clothe yourselves with compassion, kindness, humility, gentleness and patience. 13. Bear with each other and forgive one another if any of you has a grievance against someone. Forgive as the LORD forgave you. 14. And over all these virtues put on love, which binds them all together in perfect unity.
Contact Harmony Mortgage Inc., today to discuss your mortgage loan options, and find out which loan program will best suit your needs.
Get started with your Digital Mortgage
No hassle, no obligation
Get Started Now!